Member
chikito
Moneyvarsity Present 4th Abuja Cashflow Summit Live in Abuja
May 30 2018 at 03:46pm
Moneyvarsity Present 4th Abuja Cashflow Summit


Theme: Building Cashflow in a Recession
Date: 2nd June, 2018
Time: 2 PM Prompt
Venue: 7th Option Park and Garden, Plot 2230 Ladoke Akitola Boulevard, Adjacent Regina Pacis Secondary School, Garki II, Abuja
Are you looking to raise capital for your business or project? Do you have a great idea, but find it difficult bringing it to life.
Chances are that if ten people are asked randomly why they haven't turned their bright business idea into a real life business, eight out of the ten of them is likely to respond with similar answer: 'There is no available capital to start with…yet!'
It's no news that raising capital even under normal economic condition is difficult; it is even more challenging and harder during a period of recession.
A lot of entrepreneurs already posses an intricate knowledge of their business, but one problem always sets in at the end of the day. There is usually a common problem waiting to be tackled, which is Money to start the business.
Even though, some businesses can be launched without much capital, there a lots of businesses that require a great deal of money to get started. For such businesses, there's little or nothing they can do without a capital – they just won't get far without it.
Does this remotely sound like your scenario, here's a platform that is perfect for you:
Moneyvarsity present 4th Abuja Cashflow Summit.
No doubt, raising capital is probably the most limiting factor holding back many entrepreneurs from starting their businesses. Even though this is sometimes considered an excuse by some business-mind people, it is also a serious problem.
This problem is exactly what the Moneyvarsity is here to solve.
You don't have to give up on those brilliant ideas of yours just because there's no capital. You can still turn them into successful real life businesses.
The Moneyvarsity summit aims at helping entrepreneurs learn how to successfully secure funding for their businesses and projects.
This event will allow entrepreneurs to gain valuable insight from a host of International trainers and business developers coming to anchor the occasion.
This event is for entrepreneurs who are desiring to raise funds for their businesses or ideas but do not know the various ways or how to secure significant capital to finance their startup or take their businesses to the next level.
The event is going to feature the success stories of various entrepreneurs who have at some point in their entrepreneurial journey faced similar challenges.
Once again, if you are looking to raise capital for your business or project, look no further.
Here's the opportunity you have been waiting. Here's a chance to know how to raise capital with:
• No collateral
• No interest payment
• No loan
For just a token of N5,000 or a discounted rate of N1,000 for anyone coming through this advert, you can secure your ticket to this life-changing event.
If you're having problems raising the capital you need to start your business or finance that project, this event is a must for you.
The truth is, there are loads of investors who are actively looking for startups to invest in. All you need is to know where to look.
The Moneyvarsity summit provides an in-depth view of the process.
If you're interested to be a participant text YES to this phone number 08110055631
.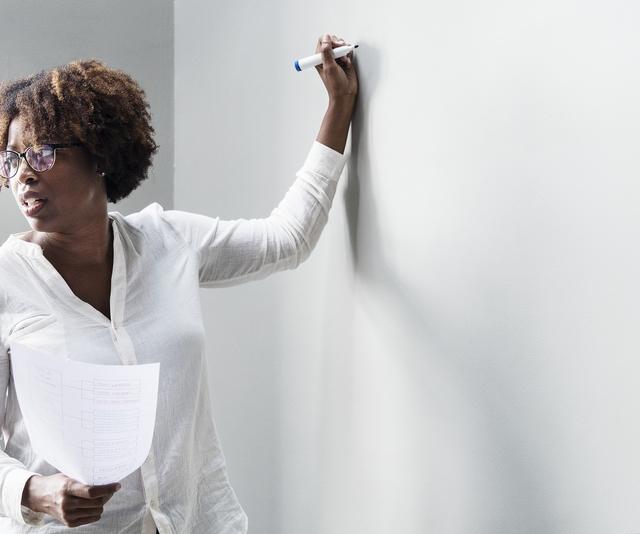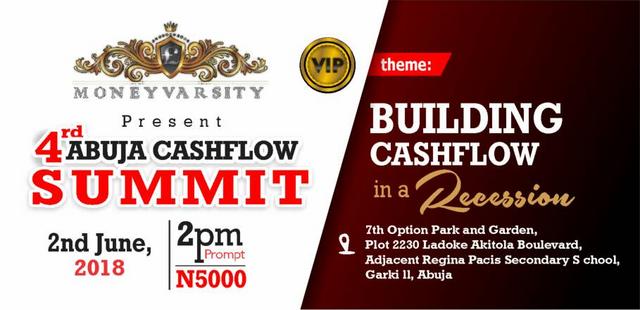 Last edited 01 Jun 2018
---